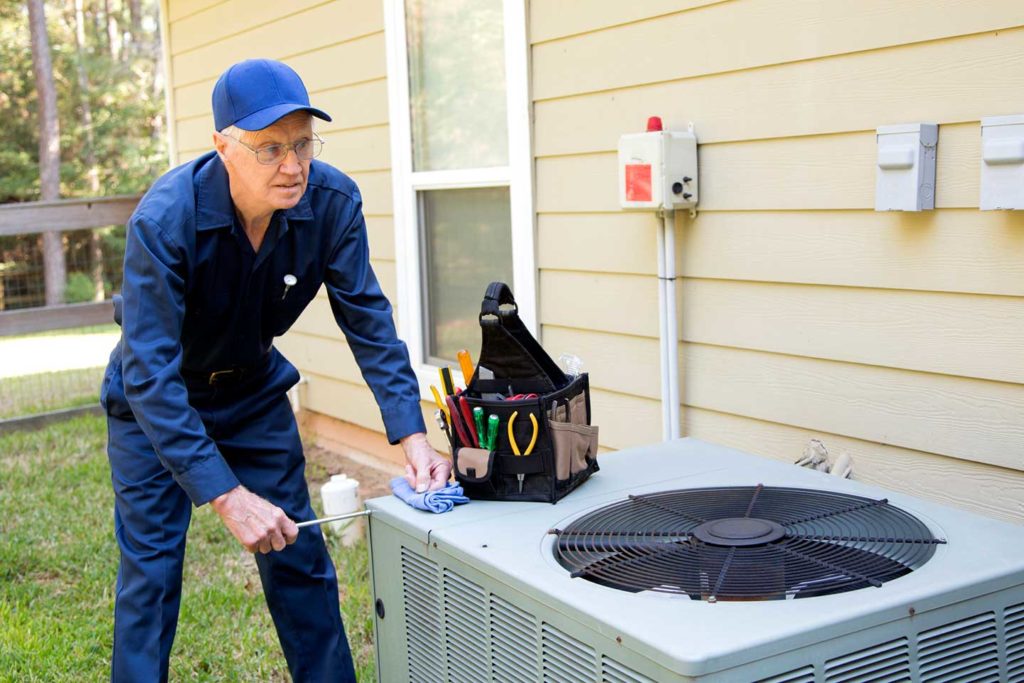 We love our homes and they need a lot of love, too. From regular cleaning and maintenance, to the occasional repair to keep things in good order. It's a year-round responsibility to protect this cherished asset and, since some maintenance tasks change with the seasons as weather conditions affect temperature, precipitation and vegetation, it's important to adjust your to-do list accordingly.
"When temperatures outside start to warm up, as much as we think summer vacation, it should tell homeowners now is the time of the year to tackle outdoor home maintenance projects," said Bonnie Lee, vice president of property claims at Mercury Insurance.
"For example, there are several easy tasks to include in your weekly outdoor chores, like clearing dry debris and twigs from underneath a deck and throughout your property, as that simple chore can help protect against a potential fire. Investing the time to take preventative measures against unexpected events can help save you money in the long run."
Here are important warm weather home maintenance tips that can help keep money in your pocket.
Inspect the roof for damage.
Your roof is a primary barrier between your living space and the outdoor elements, so be sure to monitor for areas where unwanted water can get in or cool air might escape. Warm weather means the shingles are more pliable and not brittle like they are in cold months. This means looking for warped or missing shingles during summer months will create less damage to them. If heights aren't your thing, contact a qualified contractor to look for potential problem areas and let you know your roof's overall condition. Mercury Insurance recently partnered with Roof Rx to provide general inspection services to renewing and new policyholders.
Seal doors and windows.
Keeping your home cool as temperatures warm up creates a comfortable living space, protects your belongings from damage and maintains freshness of food in your kitchen and pantry. A significant portion of cool indoor air can leak through unsealed crevices in your home, making your air conditioning unit work overtime. Using caulk or weather stripping around doors and windows can help to keep the cool air in, the warm air out and save money on your home's energy bill.
Service the air conditioner.
Hot temperatures might not be the only highs during summer. Your electricity bill can hit highs, too, due to the prolific use of an air conditioner. Keeping your A/C unit properly maintained can help eliminate the need for costly repairs or replacement parts. Clearing leaves and dead grass from around your outdoor conditioning unit will allow for proper air flow, and changing the air filter will prevent dirt and debris from entering and damaging the system. These simple steps are easy to do on your own, but calling an HVAC professional will ensure you don't miss other important steps that will make your A/C run efficiently and keep you cool in the coming months.
Fireproof the perimeter of your home.
The hot, dry weather of summer can also bring the threat of wildfires, especially in states like California. If you live in an area that's prone to wildfires, fireproofing your home is a top priority. This includes removing anything flammable within the first five feet of your home and maintaining the landscape around your property. Any firewood, recyclables and tools should be stored properly and at least five feet from your home. Remove dead, dying and diseased vegetation and organic mulch throughout your property that could serve as kindling during a wildfire. Separate large trees and shrubs and create clearance around bee and bird habitats.
Tend to the exterior of your home.
When doing chores outside, inspect a few sensitive areas—gutters, downspouts, foundations and siding—that can turn into potential pain points during rainy winter months. First, it's important to remember that your landscape needs to slope away from any structure's foundation. Second, gutters and downspouts play a vital role in moving water away from a home, so these need to be installed and in good working order. BONUS: install gutter guards to keep twigs and other fire starters out and away from your home.
Summer is also a good time to consider pressure washing the exterior or your home to remove harmful contaminants that tend to break down your home's paint, stucco and siding—the first line of protection that keeps the elements out.
Maintaining your home and other critical systems, appliances and electronics is essential to protecting your biggest investment. Speak with your insurance agent to help ensure you have the right amount of coverage, which can also save you money.

SOURCE: https://www.mercuryinsurance.com/resources/home/home-maintenance-tips-to-save-you-money.html