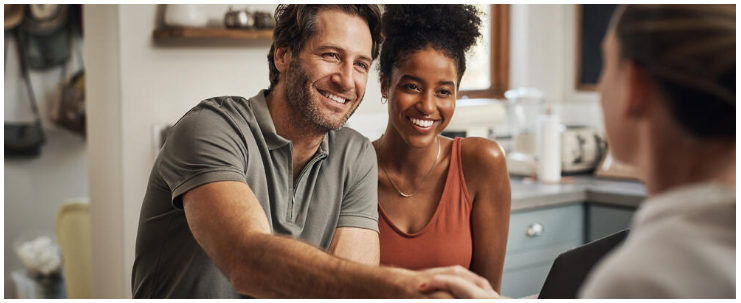 Life insurance is a vital investment to protect your loved ones if you pass away. It pays more than just funeral expenses; it helps protect your family's financial future. That's why you can choose a wide range of death benefits, from around $100,000 to over a million dollars. The higher the death benefit you choose, the higher your life insurance premium will be.
So how do you determine how much life insurance is right for your family, without overpaying? Your insurance adviser can provide specific guidance, but here are some general factors to consider.
Salary
Your annual salary plays a significant role in determining how much life insurance you need. Most insurance companies recommend purchasing a life insurance policy that is six to 10 times your annual salary.
If you are not employed because you are a stay-at-home parent, figure out how much money your family saves on child care and related expenses due to your being at home, and then use that amount as your salary to calculate your life insurance policy.
Remaining years in the workforce
Another factor to consider is how many years you have left until you retire. A simple measure of how much life insurance you need is your annual salary times the number of years you have remaining to work.
For instance, if you're 50 years old, make $50,000 per year and plan to retire at age 62, you might consider purchasing a plan that will give you approximately $600,000 ($50,000 times 12 years) in life insurance.
Standard of living
Another consideration to help determine how much life insurance to take out is your current standard of living — how much money your family would need to continue living as they do now.
To determine your standard of living, examine your yearly expenses — how much it costs to maintain your lifestyle. Next, multiply that number by 20. Each year, your beneficiary can ideally withdraw 5% of your death benefit while investing the principal (the original amount paid into the life insurance) of the death benefit in a way that earns 5% each year.
By calculating and considering your standard of living, your family can keep their usual level of income for years after you pass away.
Debts
Whatever amount of life insurance you choose to purchase, you need to ensure it will cover your current debts, such as your mortgage, student debt, car loan debt and any other expenses. It needs to include these amounts and also leave enough to provide for your family's future.
Family goals
It's also important to consider your family's future goals. Do your children want to go to college? How many weddings would you want to pay for? Was your spouse planning on going back to school? Understand your family's long-term goals and then build your insurance policy around those goals.
With careful consideration and the help of a trusted insurance adviser, you can ensure you have the right policy for you and your family in the years to come.